By Wladyslaw Wygnanski, Director at Camcon Medical and inventor of Binary Actuation Technology.
It's been almost three weeks since we heard the mass call from the UK Government for engineers and manufacturers to repurpose their production lines, as well as quickly develop and adapt ventilators to solve the critical shortage, providing vital care for the surge of patients with coronavirus who require immediate air and oxygen supply.
I have a great passion for science and physics. So, being an engineer with an understanding of how mechanisms work and the aim to improve the effectiveness of a device, I wanted to use my knowledge to create healthcare solutions, an area which I find increasingly rewarding and know there is so much unmet need.
When I saw this urgent request, I knew that as a UK med-tech company with the capabilities to support the development and adaption of efficient ventilators with our unique technology, we needed to join this effort.
This is a huge challenge and we know that there is a critical need for efficient ventilators that would provide precise oxygen and air supply to help critically ill patients survive. We also know that there is a vital shortage of oxygen supply, which will have a substantial short- and longer-term impact. This is where Camcon Medical can really help to solve this challenge, as this is at the heart of our technology and the purpose-led innovations we have developed to date.
Our unique proprietary Binary Actuation Technology (BAT) valve, which provides very precise flow control of liquid or gas, and Intelligent Medical Oxygen Delivery® system, could substantially help to reduce oxygen wastage. This is because it is only in use when the patient inhales and can detect their breathing pattern to meet their individual needs, rather than providing continuous oxygen or air flow.
We have a window of opportunity to make a real difference. Working in collaboration with partners we look to utilise our accurate, efficient and scalable Medical Oxygen and Air Delivery Systems to help provide immediate clinical efficiencies.
As a company that looks to work in partnership to drive innovation in the industry, I have seen the true value of collectively opening up communication channels between companies to pool resources, knowledge and engineering genius to quickly adapt, creating sustainable technological innovations which are now being fast-tracked, distributed and adopted by the NHS and global healthcare systems.
It is my hope that there will be a continued effort to collaborate will advance the healthcare industry and improve clinical and patient outcomes, supporting those that are in most need.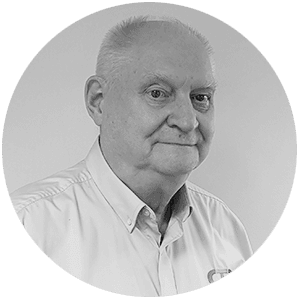 Wladyslaw Wygnanski